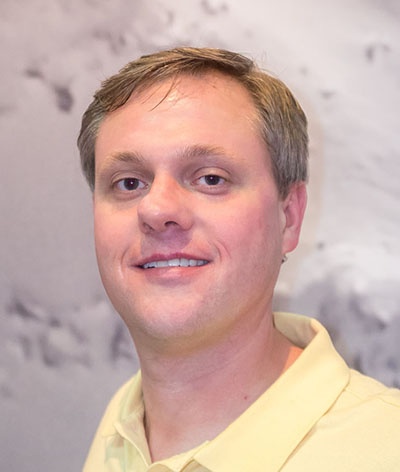 Many of our clients are asking questions like, "We're adopting Agile. What does this mean for PPM?" "How can we change our processes to adapt?" And the all-important question, "What happens next?"
Patrick Finkler is our newest credentialed SAFe 4 Certified Agilist, deepening Rego's bench of expert Scaled Agile Framework consultants. Two years ago, while working on a large grocery chain client who was adopting Agile, Patrick felt the need to get SAFe certified. He said, "I didn't just want to take a beginner class on SAFe. I wanted to go full-bore." And he did.
We asked Patrick some key questions about SAFe; here's what he had to say:
Rego: In a nutshell, what is Scaled Agile?

Patrick: The Scaled Agile Framework is just that, a framework. It's based on Lean concepts, and really it's an implementation of Lean itself. Scaled Agile is a perfect way to get individuals and teams in alignment, allowing any organization to deliver quality software faster, without all the traditional roadblocks in today's development environment.

Rego: Why does it matter to our customers?

Patrick: SAFe helps our customers better manage their changing priorities. They all want to accelerate the way they deliver products and increase the productivity of their teams. Traditionally, customers have to do a lot of paperwork just to get to the next "gate," whereas with Scaled Agile, it's all happening in real time.

Rego: Do PPM and Scaled Agile work together?

Patrick: They absolutely work together, hand-in-hand. Again, Scaled Agile is a framework, but the principles and tools of project management still apply. One of Rego's key advantages is that we now have a common language with Agile teams and can use our PPM knowledge and expertise to help these two elements work in harmony.
If you're thinking about adopting Agile, don't go it alone—let Rego and our SAFe-certified consultants, like Patrick Finkler—be your guide. Contact us at regoconsulting.com.
Rego Drives PPM Innovation
As business transformation leaders, we've refined best practices in PPM for over a decade, across every industry. That's why 60% of Fortune 20 and 40% of Fortune 100 companies trust us to optimize and support their end-to-end PPM services. If you're looking for implementation guidance, training, or support, reach out to our PPM consultants today. We'll help you gain measurable ROI from your investment while driving down the cost of implementation, development, and support.
Rego would be delighted to show you how we can meet your PPM consulting needs. Contact us for a free health assessment or demo today, and be sure to join our mailing list below.