We're excited to announce the formation of the PPM Global Alliance. The PPM Global Alliance is an international collective of expert project portfolio management (PPM) consultancies dedicated to delivering the highest standard in PPM software and services to organizations across the globe.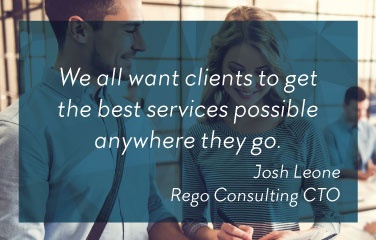 Founding Members
Rego Consulting Corp. | USA, Canada, Columbia, India
BDO Crossroad | Belgium
itdesign GmbH | Germany, Austria, Switzerland
Odysseus Group B.V. | Netherlands
Pemari Consulting Ltd. | UK, Ireland, India
"Working with PPM Global Alliance members is the way to know you're working with experts anywhere in the world," says Joshua Leone, CTO of Rego Consulting. "All the member organizations have been in the PPM space for 20+ years. We know each other, trust each other, and we all want clients to get the
best services possible anywhere they go."
Global organizations can now leverage the shared knowledge, resources, and tools of members to implement, support, migrate, and improve their company's PPM software and services. 
Benefits of Working with PPM Global Alliance
Expert PPM Consultants (15+ years' experience)
Global Network of Software & Services Providers
Shared Knowledge, Resources, & Tools
Each member organization of the PPM Global Alliance agrees to these values:
Our Values
Feverishly committed to increasing customer satisfaction
Work together to achieve excellence
Trust, openness, and integrity
Continually pushing the boundaries of innovation in PPM
Contact Us to Learn More.
Learn from Rego
Rego's 170 expert guides have helped more than 400,000 users master financials, resource management, roadmapping, and more in ServiceNow ITBM. Contact us for assistance any time. Sign up for a free health assessment or demo today.