Last week, PPM experts from around the globe came together at the 2019 itdesign PPM Conference in Tübingen.  Joshua Leone, CTO, represented for Rego and spoke to the conference's motto, Passion for PPM when he covered US Trends.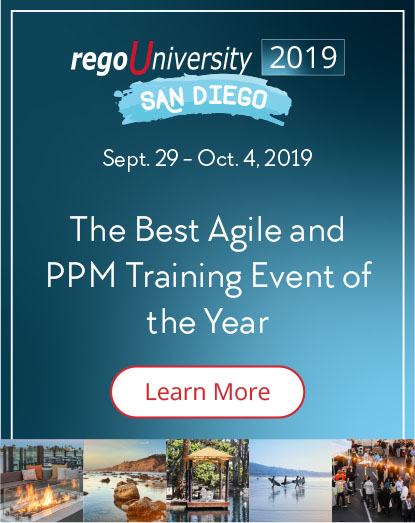 Rego has a bird's eye view of US PPM trends, having guided hundreds of Fortune 500 Companies in Clarity PPM and Agile development. How can you prepare? Check out Rego's free white paper on the Top 6 Clarity PPM Trends for 2019 here. In this white paper, Rego's strategists highlight six concepts our clients are addressing today. And they're not just ideas; they're takeaways you can put into action now.
Pictured below: Josh Leone (Rego Consulting) and Felix Zwiessele (itdesign) on itdesign's red couch. A photo on the red couch means you've been accepted. (Congratulations, Josh.)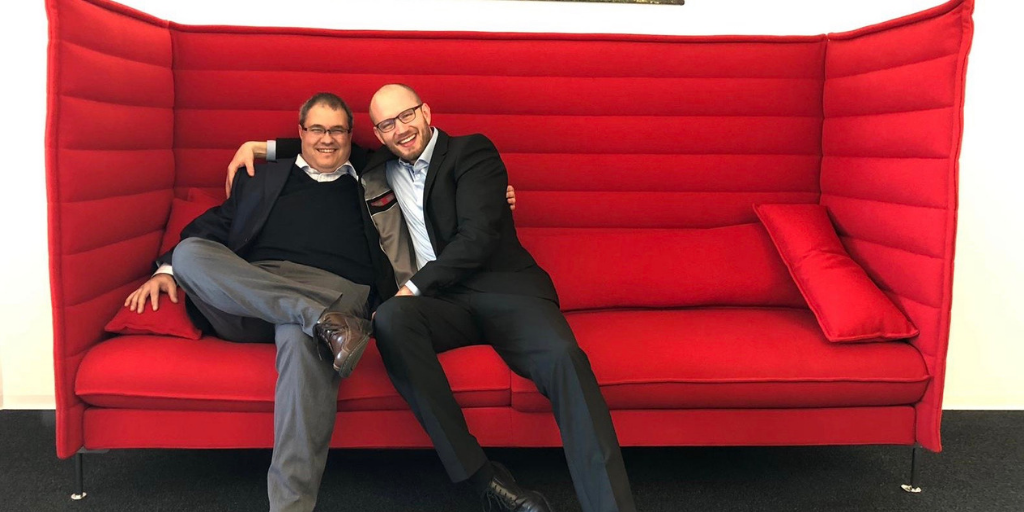 PPM Global Alliance Members
Rego and itdesign are among the five founding members of the PPM Global Alliance. The PPM Global Alliance formed to give like-minded project and portfolio management (PPM) consultancies a forum to share best practices, resources, and information dedicated to advancing a collective goal — to deliver the best PPM software and services to organizations across the globe.
By openly sharing insights, trends, and knowledge, we enhance value and service delivery for our clients across North America, Europe and Asia:
---
Join PPM and Agile Experts at RegoUniversity 2019
We'd like to invite you to attend the world's largest and most respected Clarity PPM and Agile conference in 2019: RegoUniversity. You'll have the chance to network with and learn directly from some of the most respected PPM and Agile experts in the world, including Joshua Leone and members of the PPM Global Alliance.
RegoU started because our clients wanted to learn best practices, network, and share knowledge in a non-salesy place, and we offer Governance, Functional, and Technical tracks for all skill levels.

Bring your real world PPM challenges to RegoUniversity and you'll walk away with solutions. Each path is filled with hands-on training, breakout sessions, and panel discussions that will give you valuable insights, tools, and techniques for making the most of your environment. Join us face-to-face at RegoUniversity–sponsored by Broadcom–in San Diego this Sept 29-Oct 4. 
---
Let Rego Be Your Guide
Rego also offers free health assessments, webinars, and half-day training classes for Clarity PPM on Roadmaps in the Modern UX, Power BI, Portfolio Management, and Jaspersoft.