Rego just released a new podcast, available here.
In this episode, learn about business transformation, inspirational leadership, and change management with Marcus Walker, Rego's director of Solution Architecture and Project Delivery. Marcus has almost twenty years of technology management experience. While he's legendary for his business intelligence, Marcus is also known for his integrity and consistent ability to staff, develop, and manage high-performing cross-functional teams and projects.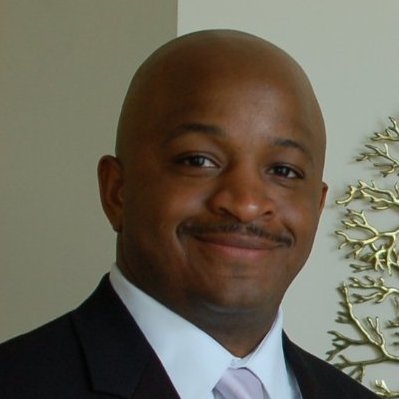 Marcus makes a strong case for focusing on people any time you plan a robust business transformation or change management endeavor. Unfortunately, when organizations focus primarily on the technology and don't spend enough time on people and process, ~80% of the time the technology does exactly what was intended but gets a bad rap because the people and process were not appropriately considered. It's important to maintain a sense of inspirational leadership when working to implement business transformation and an effective ppm solution.
Marcus recommends training, working through culture, making sure people understand why the business transformation is needed, and then looking at the process. Where are we today, where do we want to go, and what are the documented processes we need to get there? With people and process in place, the technology piece becomes easy because people are motivated and understand the reason for the change; you've got good process to lead the way, and technology supports the effort. 
Marcus went down the electrical engineering path as an undergrad and played football all the way through college. Now that he's got multiple letters following his name (MBA, PMP, PMI-ACP, ITILv3), he's joined an over-forty basketball league, where the goal of the participants is just to walk off the court after every game. 
Also in this episode…
6 Keys to Evaluating a PPM Solution (WEBINAR) The PPM market has exploded with new functionality for enterprise management, and with the cascading influx of tools now available for end-to-end project management, narrowing the field can be a daunting process. Join Rego's Jacob Cancelliere, Project and Portfolio Management Specialist, as he covers six key areas for evaluating your PPM Solution. From dependencies to implementation requirements and user communities, learn how to vet your PPM solution with confidence.
How to Select the Best PPM Solution (WHITE PAPER) How do you get the most return on your investment? How do you squeeze the most value out of the processes and functionalities it provides? How do you make sure your PPM assets align with your current and future objectives? 

Like many business problems, the answer lies partly in asking the right questions. So let's start there.

 

Communicating the Value of PPM (WEBINAR) Do you have a clear set of metrics and outcomes to demonstrate your PMOs value? 

You know project management can deliver amazing ROI for projects and companies. But does your leadership? Or team? 

And how do you define the value of PPM—both personally and for your organization? 

Join two of Rego's senior PPM consultants, Wes McCoubrie and Jen Scarlato, as they tackle how to identify what PPM can really do for you and the strategies you can use for effective promotion.

Does Your Organization See the Value of PPM (WHITE PAPER) How do you define the value of PPM at all levels, from the individual manager to the company at large? How do you help small groups, large organizations, and key individuals catch, support, and execute on that vision? In this white paper, we'll discuss two key components of selling the value of PPM.
Finally. Respond to Clarity PPM Action Items Directly from Your Email  Stakeholders, resource managers, project managers, and others can respond to actions simply and easily within their email—eliminating the extra login step while presenting all of the information needed to make the decision within the body of the email. And, they can attach notes to the email that are fed into Clarity PPM as well—making the process even more efficient. This new solution will work for ANY type of workflow needing a response.
Rego Consulting Named One of the Top 10 Project Management Solution Providers for 2017  We try not to take ourselves too seriously at Rego Consulting, but when it comes to delivering the best PPM consulting and

inspirational leadership

, we are absolutely serious. Our focus and drive was recently recognized when Rego was named one of the Top 10 Project Management Solution Providers for 2017. The award, which is given annually by CIOApplications Magazine, recognizes organizations who have an ability to build innovative solutions, deliver quality, and create economic efficiencies for their customers. And we were in good company. Other organizations receiving recognition included Clarizen, LiquidPlanner, PlanView, Sciforma, and Smartsheet.
Largest Clarity PPM User Conference | Join RegoUniversity September 29 – October 4, 2019


If Clarity PPM is your tool of choice, then chances are good that you've either heard about RegoU or been an attendee. And once an attendee, always an attendee. 

Here are five reasons you can't miss this PPM conference.

 
We're covering all this and more in Episode 9 of The PPM Podcast, available here.
The PPM Podcast is hosted by Steve Winchester and Camille Pack and produced by Michael Murdock. We hope you enjoy listening to this episode as much as we enjoyed making it!
Questions, comments, or a favorite home renovation story? Tips for inspirational leadership? Shoot us an email at podcast@regoconsulting.com