We recently hosted our 5th year of PPM training at RegoUniversity, and we have good news. All the materials are now available in the RegoXchange.
79 courses are housed in theBasix library (free samples) and 2 courses can be found in theWorX (by subscription).
We've got 30 new courses listed below, along with our 5 Most Popular.
5 Most Popular Clarity PPM Training Courses at RegoUniversity
Dashboards/Metrics | Best Practices
http://regoxchange.com/show/1300/
Are you looking for some great examples of dashboards that include metrics/KPIs? This session will review a host of sample metric dashboards in use today that can spark ideas for you to implement in your company.
---
RegoLink & RegoXchange | Offering Review
http://regoxchange.com/show/1344/
Have you looked in the RegoXchange or reviewed Rego's innovation offerings? This class will show you the power of Rego's pre-built content library, integrations, and other assets. See example after example of portlets, processes, and materials you can use to add value to your instance of Clarity PPM. Learn how you can introduce email-based approvals with Rego's action item responder. Get a peak at Rego's new MSP integration that avoids the issues faced with the OOTB integration. Finally, understand Rego's pre-built connectors and how they can benefit your instance.
---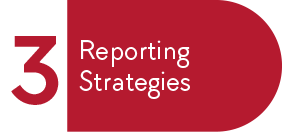 Reporting Strategies
http://regoxchange.com/show/1345/ 
Are you overwhelmed by all the new reporting changes and options? This class will explore the various reporting tools available in Clarity PPM and help you understand the best way to output your data. We will provide use cases and examples to assist you in developing a reporting strategy for your organization.
---
7 Industry Trends for PPM
http://regoxchange.com/show/1284/
What should I expect to see within my organization related to PM over the next couple of years?  How should I prepare my PMs, PMOs, or myself to embrace the new trends within the industry. This class will share Rego's observations on industry trends within PPM.
---
Roadmaps in the New UX
http://regoxchange.com/show/1352/
Have you heard about the new Roadmap features in 15.4?  Come see what all of the hype is about.
---
30 New Clarity PPM Classes
We've taught many courses over the years on PPM training at RegoUniversity. The following thirty are new this year.
See the other 44 courses
To see all PPM training at RegoUniversity for 2018, login to the RegoXchange and keyword search for "RegoU 2018".
Register for the RegoXchange
And if you're new to RegoXchange it's easy to register… just click here.
Free samples in theBasix, full content access in theWorx. Subscribe to our blog for updates.
Let Rego Be Your Guide
Join us live and in-person at RegoUniversity–sponsored by Broadcom–in San Diego Sept 29-Oct 2 and learn from the expert guides who deliver Clarity PPM and Agile services to 60% of Fortune 20 companies.
Rego also offers free health assessments, webinars, and half-day training classes for Clarity PPM on Roadmaps in the Modern UX, Power BI, Portfolio Management, and Jaspersoft.
For a full list of Clarity Services, visit regoconsulting.com.
Rego is the official North American partner of Broadcom Clarity. Our 170 expert PPM consultants lead strategic Clarity PPM implementations and integrations every day, and provide an incredible variety of free webinars, white papers, reports, and training.