CA Technologies, A Broadcom Company, just released Clarity PPM 15.6—which continues to build improvements on the release that brought us the Mobile App. Find out how to upgrade with Rego today.
Check out our webinar demo that's available for on demand viewing here: What's New in Clarity PPM 15.6.
Read on for the top five features of Clarity PPM 15.6.

Upgrade to Clarity PPM 15.6
Rego's expert guides average one upgrade every three days. We can provide you with value statements outlining all the changes you can expect from your current implementation. We're happy to help you leverage our knowledge for a smooth transition that won't add unnecessary stress to your internal support team or resources.
We use your upgrade to connect with end users, provide training, and introduce quick wins. If you have questions or are ready to look at the advantages of upgrading contact us today.
What's Included in Clarity PPM 15.6?
Ideation
Ideas get a makeover in the newest version of Clarity, including a new grid that supports filters, sorting, settings, column selection, and saved views. Now you can easily create, view, manage, and edit ideas in the Modern UX.
Roadmaps
Transform your roadmaps with ideas by selecting the ones you want to import and adding them to your timeline or board. You can also associate a roadmap to an OBS and sync custom attributes to roadmaps. The added support for roadmaps saves time and makes accessing information easier with selected filters.
Financials
With the new financial features added in 15.6, project managers can view, select, and submit cost plans for approval. Financial managers can then view these plans and approve or reject them as needed, all without having to switch back to Classic Clarity. Budget-to-forecast details are available too, so you can measure your progress against the current budget.
General
Essentials like views, grids, and filters are standardized in this release, making the UI easier to navigate. Grid data is now exportable to CSV and new filter options like grouping by attribute and date, as well as single and multi-value lookups, are available.
Other Items
Open Workbench (OWB) is improved in this release, along with Modern UX timesheet enhancements that allow you to search by Task or Investment ID. Clarity PPM 15.6 also builds on the Phoenix UI theme, which offers a skin over Classic Clarity that looks like the Modern UX design. While the interfaces are still separate, now you can toggle the theme off and on in Classic.
Rego Experts Can Help You Make the Jump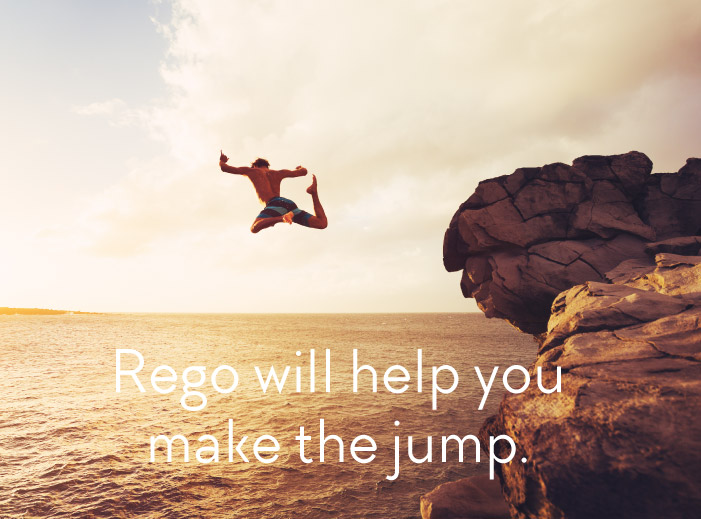 If you're not sure you should move to Clarity 15.6 or want some assistance, our expert guides can help. Our unique resources and experience allow us to offer you 1-on-1 support.
Contact us today to explore Clarity PPM 15.6.