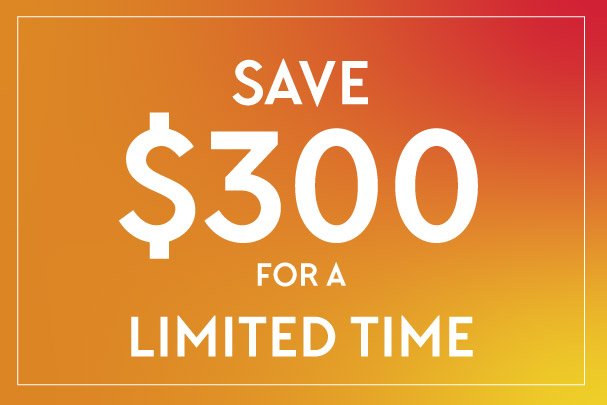 It's time for RegoUniversity 2019–sponsored by CA Technologies, a Broadcom Company. The Clarity PPM and Agile knowledge-sharing event of the year is quickly approaching, and we know you're eager for the details. Read on to find out how RegoU can fast-track your PPM maturity and help you make lasting connections—all while you kick back for some R&R in beautiful San Diego, CA.
Mark your calendar for September 29-October 2, 2019 to join us at the Paradise Point Resort & Spa, a destination hotel located just 15 minutes from the San Diego International Airport. Tucked away in the heart of Mission Bay and just a quick hop from the San Diego Zoo and downtown San Diego, your free time can include the local vineyards, delicious food, and restorative views.
RegoUniversity is the largest Clarity PPM and Agile training, networking, and knowledge-sharing event of its kind, with over 200 PPM community members in attendance, representing 100+ companies, government agencies, and institutions. Clarity product experts and Agile and PMO/PPM thought leaders are on-hand to share best practices, new innovations, and offer hands-on training, while hosting over 75 empowering classes, labs, live-demos, one-on-one technical meetings, and round-table "birds of a feather" sessions.
Take a look at our newly released agenda to see where you fit in, and find a cost breakdown with savings opportunities here. You can use information from our justification letter (linked above) to explain the importance of attending RegoU to your work team or boss. 

Rego services 70% of Clarity and Rally customers, and Rego Guides are SAFe certified experts with years of leadership experience supervising large-scale Agile transformations.

Read on for five reasons you can't miss this PPM conference.
1. RegoUniversity will help you shape Clarity to your organization's process and vision 
"Every year, RegoUniversity continues to deliver. It always feels like I'm trying to drink from a fire hose while I'm there. I'm sure I'll be processing the information for weeks and months to come."
Clarity isn't a casual investment. It's an incredible resource. And a lot of companies wish they had access to the power of this tool. Its end-to-end capabilities are truly astonishing, which is why it's considered best in class by independent industry analysts like Gartner.
But having access to a Magic Quadrant PPM tool and knowing how to effectively utilize it are different matters. Where do you start? How do you build a strong foundation? How can you make sure you don't roll out too much? What's critical, and what's nice to have? How do you train your people? How do you inform your executives? Now that you've accomplished "A," what's "B"?
At RegoUniversity, we'll help you answer these questions.
2. RegoUniversity will give you access to Rego's expert guides
"I don't really know how to classify RegoUniversity. It's the best training conference I've attended. There is nothing else like it. We had four people from our company attend this year, and RegoU had the right classes for each of us."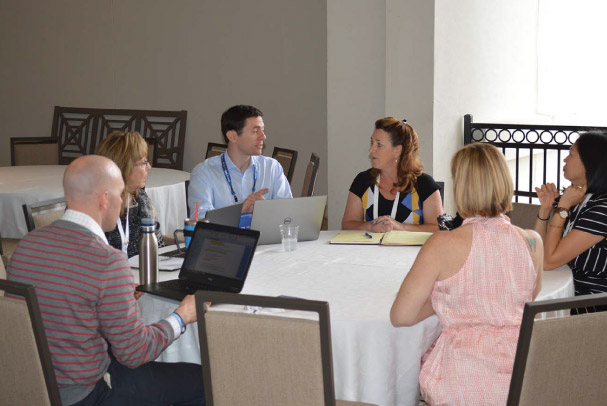 At Rego Consulting we've trained more than 400,000 people in Project and Portfolio Management and guided more than 600 organizations through their PPM journeys, including 40% of Fortune 100 companies and 60% of Fortune 20 companies.
When you come to RegoUniversity, regardless of your skill level or area of focus, you'll find the right content for you. We offer classes in technical beginner, technical advanced, governance/functional, basic use, functional training, and technical training. Check out the RegoUniversity class schedule here. 
Each RegoU class is led by Rego expert guides who understand strategic PPM processes. They've worked in PMOs, managed and supported instances of PPM, and run large programs. How can you secure user adoption? How do you solidify executive sponsorship? What day-to-day support routines are necessary? How can you make sure you're collecting the right data?
At RegoUniversity, we'll help you answer these questions.
3. RegoU is the best place to network with your peers
"I loved the Birds of a Feather lunch event and how we were able to gather by industry. I was able to meet people in the same industry as me, dealing with the same types of challenges. We were able to network and exchange contact information. And I'm sure I'll be contacting them!"
At RegoU, you'll sit in classrooms, around round tables, and at Birds of a Feather with companies specific to your industry who have tackled the same challenges.
Last year, over 100 companies were represented: technology, health care, automotive, tourism, entertainment, retail, and much more. During RegoUniversity you'll get the opportunity to meet and network with people by industry, geography, company size, and even by favorite movie genres!
How does PPM work in health care? How do companies like yours handle demand? What are the steps to maturing financials? What's the roadmap to really utilizing portfolios?
 At RegoUniversity, we'll help you answer these questions.
4. RegoU is the best Clarity event available in 2019
"I've attended all the RegoUniversity events, and it's now become THE event to attend if you do anything with Clarity. The sessions are informative, relevant, and cover just about anything you'd need from technical through functional, to administration and governance. Plus it's all about Clarity—nothing else, and the price is amazing. 10/10″
Our attendees will tell you without hesitation, RegoUniversity 2019 is THE one event of the year not to miss.
What's new in Clarity 15.6? What should I know about the new UI? Can we use the OData connector to accent Jaspersoft or switch to Spotfire, Tableau, Power BI, or QlikView? How can we implement Advanced Resource Management? Is there a Project Scheduling package available? What are the best time tracking solutions? Are there pre-developed portlets?
 At RegoUniversity, we'll help you answer these questions.
5. RegoU is the most affordable Clarity conference
"I was really amazed by the price. It was intimate, well organized, well run, not too large, effective, etc. I really enjoyed it. I learned a lot!"
Whether you're just getting started or you're a Clarity expert, RegoUniversity 2019 has hands-on training and education designed to engage you and help your organization continue to mature PPM. This year early bird tuition is only $800 for a limited time.