When it comes to Application Portfolio Management (APM) solutions, getting up to speed can require time-consuming and expensive configurations. Not anymore. The Rego APM Base Kit provides organizations using ServiceNow a cost-effective way to get up and running with APM quickly.
Why Choose Rego's APM Base Kit?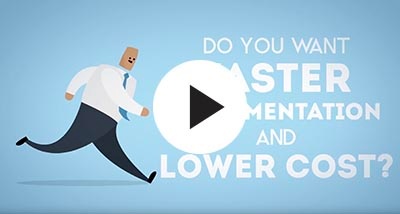 We've worked with hundreds of customers, and all our APM clients want the same core capabilities—application data reports, instances running, locations of use, and each applications' associated business capabilities.
We developed the APM Base Kit based on these core needs. With the APM Base Kit, users can hit the ground running with industry-leading best practices—at a fraction of the price—for complete visibility into application portfolios.
5 Commonly-Requested Reports
The APM Base Kit includes the five most commonly-requested reports from APM users:
Application Detail: allows users to combine Business Application and Business Service data and create a set of dashboard widgets for summarized views.
Application Instances by Department: provides visibility into applications being used within a given department
Application Instances by Location: indicates which locations are using business applications
APM Business Capability: allows users to export business capabilities and the applications associated to them and create summary reports for APM dashboards
Software Model Currency by Application: shows which applications are operating on the most current versions and which ones require an upgrade
Out-of-box reporting within APM doesn't have to be frustrating or prohibitive. With our Base Kit, you can get a higher return on your software investment with fast, easy access to the data and reports you need for effective application rationalization.
Does your organization have unique APM requirements? Our industry-leading guides can help you design the tool to meet your application management goals.
Contact us for more information.